Understanding PAH
What is PAH?
Pulmonary arterial hypertension (PAH; WHO Group 1) is a narrowing of the arteries that carry blood from the heart to the lungs.
Narrowing of the arteries near the heart:
Puts extra strain on the heart, making it work harder to deliver blood to the lungs
Increases pressure (known as hypertension) in the blood vessel (called the pulmonary artery) that delivers blood to your lungs
Can lead to symptoms such as shortness of breath and fatigue when doing activities
Healthy vessel: blood can be pumped easily from the heart to the lungs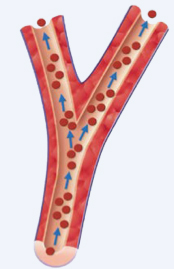 Vessel with PAH: narrow vessels slow down the flow of blood and make the heart work harder to pump blood to the lungs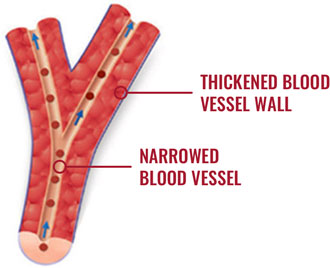 As PAH worsens, difficulty with breathing and fatigue may make it harder to carry out everyday tasks such as getting dressed, climbing stairs, or walking to the mailbox.
What are the symptoms of PAH?
Below are some common symptoms of PAH you might experience:
Dizziness and/or fainting
Feeling tired or worn out
To help improve your symptoms of PAH, you and your doctor will create a treatment plan that may include medicines to help increase blood flow to the lungs.
What steps can I take to help my doctor provide the best possible care for me?
You have an important role to play and can partner with your healthcare team to determine your course of treatment.
Talk to your doctor about PAH and what treatment options would be best for you
Keep track of your symptoms and share with your doctor to help see how you are responding to treatment

Sign up to receive a free Remodulin Patient Journal with helpful tips and a place to record your experience with treatment

Tell your doctor what your goals are for your future and what you want to accomplish (ie, be able to run daily errands, continue working, or take a family vacation)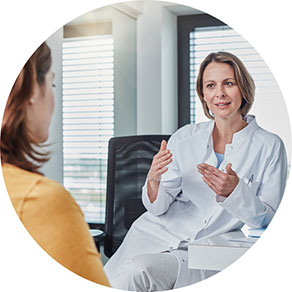 Why is it important to know your risk status?
Improving risk status is the main goal of PAH treatment, and having a lower risk status can improve your long-term outlook.
Your risk status tells your doctor how you're doing today and whether your disease is getting better, staying the same, or getting worse. Your doctor uses risk status to help make decisions about your treatment and evaluate if more needs to be done to help reduce your symptoms and improve your function.
To determine your risk status, your doctor looks at many different measures, such as your 6-minute walk test and your heart function, to predict how your PAH may change over the next 5 years.
Risk status is divided into 3 categories—low, intermediate, or high. Low risk means that there's a low chance of your PAH getting worse. If your risk level is intermediate or high, there is more of a chance that your disease will get worse. When PAH gets worse, it's called disease progression.
Ask your doctor about your risk status and how you might improve it.
Go learn as much as you can. When you have your doctor appointments, bring a notepad and have someone go with you who can take notes and help you with all the information.
Get more advice from people living with PAH.
Learn More
Seek out other patients. I highly recommend joining a local support group to meet others with PAH. They can share tips and knowledge or just be a shoulder to lean on.