IV administration of Remodulin
IV Remodulin is delivered directly into a vein through a narrow, flexible tube called a catheter. To start therapy, your doctor will place the catheter into a vein in your upper chest. The procedure generally takes an hour and a half and may require an overnight stay in the hospital. Once in place, the catheter is attached to an external pump that delivers your medication continuously.
IV Remodulin is administered via a pump option called the CADD-Legacy® 1 pump. CADD-Legacy 1 has been used to deliver many different kinds of drugs for more than a decade.
IV administration features:
Medication needs to be mixed with a diluent
Pump reservoir is usually refilled every 2 days
No infusion site pain typically seen
A Specialty Pharmacy nurse can help train you on how to use IV Remodulin and your pump
Learn More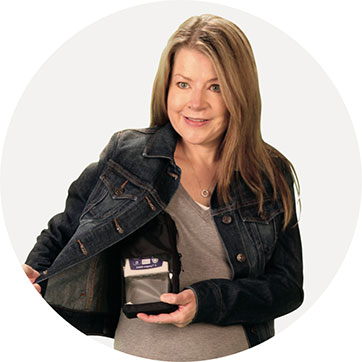 With the IV Remodulin premix program, SP
mix

, you can save time and avoid mixing errors

Remodulin for IV administration must be mixed and prepared before use. Eligible patients can have 7 days' worth* of premixed Remodulin shipped directly to their home.

Ask your doctor about how to get started with the SPmix Program.

The SPmix Program is for patients who are taking a consistent dose of Remodulin for at least a month and have been self-mixing for at least 3 months. Based on your doctor's recommendation, this program may be right for you.

*The amount of premixed Remodulin you receive will depend on the Specialty Pharmacy you choose.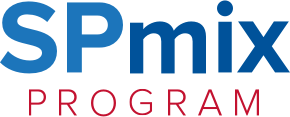 Premix at home
You can also premix IV Remodulin at home. Reservoirs for IV Remodulin can be premixed up to 14 days in advance.
When premixing for storing, Remodulin should be mixed with a sterile high-pH glycine diluent.† Remodulin cannot be stored for 14 days when mixed with Sterile Water for Injection or Sodium Chloride Injection (only 4 hours at room temperature or 24 hours refrigerated). To confirm that you are using a sterile high-pH glycine diluent or to discuss switching to one, contact your healthcare provider or Specialty Pharmacy for more information.
If you have questions, talk with your healthcare provider or Specialty Pharmacy.
†Stability was demonstrated as low as 0.004 mg/mL.