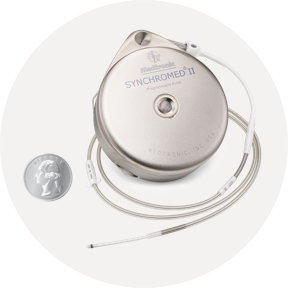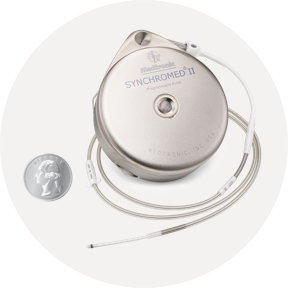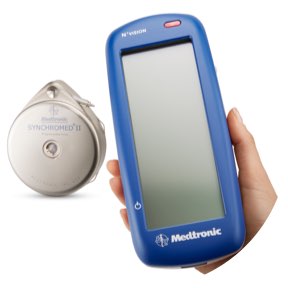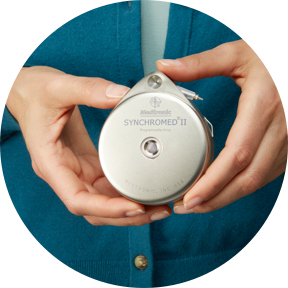 IN DEVELOPMENT—The Implantable System for Remodulin*
Implantable System for Remodulin (ISR) offers a fully implantable unit with no external pump or tubing
Frees you from daily pump management and the hassles of wearing a pump
Update on ISR Availability, December 2019
In 1996, United Therapeutics set out to change the future for people impacted by PAH. More than 20 years later, we remain committed to developing innovative treatments that aim to improve the lives of PAH patients, including the joint development of the Implantable System for Remodulin with Medtronic.
Our initial expectation was to launch ISR at the PAH centers involved in the clinical trial with broader expansion of the program throughout 2020.
Based on recent communications from the FDA, Medtronic will not be able to satisfy conditions to its premarket approval in 2020. As a result, we now estimate initial implantations will occur in 2021.
The collaboration between United Therapeutics and Medtronic remains strong and both companies look forward to the launch of the ISR.
For Important Safety Information on ISR, please click here.
*FDA requires that certain conditions of Medtronic's PMA approval of the Implantable System for Remodulin must be satisfied prior to launch or sale of the Implantable System for Remodulin; accordingly, Implantable System for Remodulin labeling may be revised in the process of satisfying such conditions of approval.
Register here for updates and more information
*Required field.