Treatment with Remodulin
Why Remodulin?
Because you've got more to do. And, you want to be able to do more of the things that make you who you are. With Remodulin, you get a treatment that can help improve your ability to exercise and reduce PAH symptoms, such as shortness of breath and fatigue.
Since 2002, Remodulin has been helping patients do more. As the most prescribed pump therapy for PAH, Remodulin has been trusted by patients and their doctors time and time again.
With Remodulin, you are not alone. You also have access to support programs and resources from United Therapeutics, a company founded to support people with PAH to help you get the most from therapy.
How will Remodulin change my day-to-day life?
Incorporating pump therapy into your life might feel intimidating at first, but it is possible and may get easier over time with the help of your healthcare team. Some people say that pump therapy allows them to think less about treatment because they don't have to remember to take medicine during the day—the pump does all the work.
Remember, you have healthcare providers, Specialty Pharmacy, friends and family, and connections from PAH support groups who can help support you every step of the way. This team can help you with all aspects of day-to-day management of PAH and your treatment, including tips and advice to help you get used to having a pump. By staying with your therapy, you may be able to reduce your symptoms so you are able to do more in your daily life.
There are many things you can do to help make Remodulin a part of your daily life.
Learn More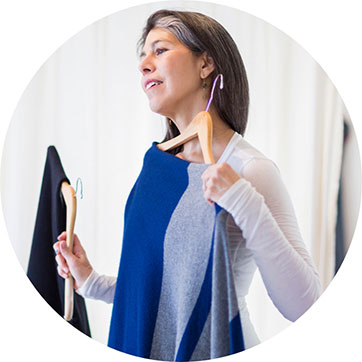 How is Remodulin administered?
Remodulin is delivered through a pump system. With Remodulin, you get continuous delivery of medicine 24 hours a day, 7 days a week, so you know you're getting the medicine you need. Administering Remodulin may take some getting used to, but just take it step-by-step until you feel comfortable.
Remodulin has different routes of administration:
Your doctor will recommend the best delivery option for you.
There are also different pump options available for the delivery of Remodulin.
*FDA requires that certain conditions of Medtronic's PMA approval of the Implantable System for Remodulin must be satisfied prior to launch or sale of the Implantable System for Remodulin; accordingly, Implantable System for Remodulin labeling may be revised in the process of satisfying such conditions of approval.
How does Remodulin work?
In PAH, the body does not produce enough prostacyclin, a natural substance that keeps blood vessels open and working properly.
Remodulin acts like natural prostacyclin in your body to help keep the blood vessels in your lungs open. This may make it easier for your heart to pump blood through your lungs and help lessen your symptoms of PAH. Because Remodulin is delivered continuously, it provides the prostacyclin your body needs throughout the day.
What are the side effects with Remodulin?
With SC infusion of Remodulin, most people experience infusion site pain and infusion site reaction (redness, swelling, and rash)
With IV infusion of Remodulin delivered through an external pump, there is a risk of bloodstream infections, arm swelling, tingling sensations, bruising, and pain
The most common side effects seen with either SC or IV Remodulin are headache, diarrhea, nausea, rash, jaw pain, widening of the blood vessels (vasodilatation), and swelling from fluid retention (edema). These are not all the possible side effects of Remodulin
It is not unusual to experience side effects when taking Remodulin. Be sure to talk to your doctor about what to expect from treatment with Remodulin so you are prepared.
Together, you and your doctor can create a proactive plan to help treat side effects. There are medicines and methods your doctor can recommend to help manage side effects that occur with Remodulin and help you stay on therapy.
Learn More
View helpful information about living with Remodulin
Understand how pump therapy works with Remodulin
Learn about how Remodulin is different and the benefits and risks associated with it
Find information on living with PAH and what to expect from Remodulin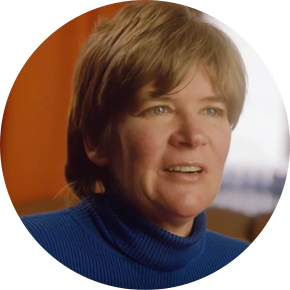 It can be helpful to talk to other patients about what tools they used and to find a network of support during treatment.