Why Remodulin?
Remodulin is the brand name of treprostinil infusion developed and launched by United Therapeutics in 2002.
Experience
Remodulin is the #1 prescribed parenteral prostacyclin in the US and has been used for more than 18 years in thousands of PAH patients
Consistency
Remodulin is made by United Therapeutics, a company founded by the parents of a child with PAH and dedicated to helping patients with PAH live better lives
Consistent availability with no supply interruptions since launch in 2002
Support
Patients receiving Remodulin get support from day one with access to resources and programs, including co-pay assistance and SPmix offered by United Therapeutics
Co-pay assistance may lower your out-of-pocket costs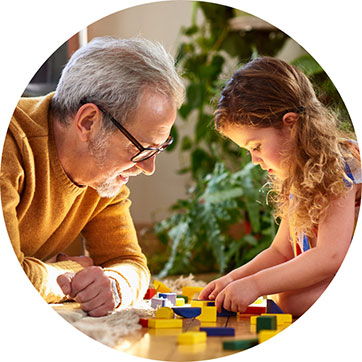 The support you need from a dedicated company
With Remodulin, you are not alone. Along with getting a trusted medicine, you also get support programs and resources from United Therapeutics.
For more than two decades, United Therapeutics—a company founded by the parents of a child with PAH—has been dedicated to providing therapies and innovative delivery options to help make living with PAH easier. We are committed to continuing to manufacture the same quality medicine that has been trusted for more than 18 years.
How do I ensure I receive Remodulin?
If you prefer to take Remodulin rather than generic treprostinil, there are some steps you can take:
Talk to your doctor about your preference for Remodulin
Ask your doctor to write your prescription for Remodulin
Tell your Specialty Pharmacy that you prefer to take Remodulin