Life with Remodulin
When you start on Remodulin, you may feel overwhelmed. But living with a pump can be easier once you learn a routine that works for you. There are simple things you can do to help incorporate Remodulin into your daily life. The information below can help answer some of the most common questions you may have on what to expect with pump therapy.
Remember, your PAH healthcare team, including your Specialty Pharmacy nurse, is always the best source of information about Remodulin and your pump.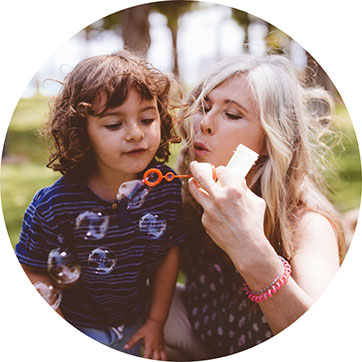 Use these tips to help make your life with Remodulin a little easier.
Showering

Stick a small shower caddy or basket to the wall to hold your pump and keep it away from water. When traveling, you can use a plastic bag instead of your caddy

Your Specialty Pharmacy can also suggest ways to make it easier to shower with a pump

Even if your pump is water resistant, you may still want to protect it from unnecessary water exposure
Your infusion site needs to be protected from water to minimize the risk of infection

To help keep your infusion site dry, try using plastic cling wrap around your body

PAH Life Hacks: Showering With Your Pump

PAH patient Carey shares her tips on how to protect a pump in the shower.

Sleeping

If you wear pajamas, you can clip your pump to your nightshirt or pajama bottoms
Place your pump on a small chair or table next to your bed while you sleep. This can make it less likely that you accidentally hit a button or disconnect any tubing. A body pillow may work for you as well

Carrying your SC pump

Explore different ways to wear your pump

Tucked into a bra
Clipped to your clothing
In a passport holder worn under clothes
In pockets or a fanny pack
By sewing a "pump pocket" under the arm of a sports bra
In biking shorts under a dress
In a belly band
In certain smartphone holders designed for exercise

Carrying your IV pump

A shoulder bag or fanny pack could be useful

Other accessories for carrying your pump may be available. Ask your doctor or Specialty Pharmacy nurse for recommendations.
Talk to your Specialty Pharmacy nurse about ways to incorporate your pump into your life.
It can be difficult to communicate to your family and friends why you can or cannot do certain things, especially when living with a pump. They may not understand what you need or know how they can support you. Let them know that you don't expect them to have all the answers and that sometimes just listening and being there is enough.
It can also be challenging to talk to coworkers or other acquaintances who may not know you as well. Of course, there is no right or wrong way to talk to people. Just share as much as you are comfortable sharing. It can help to have a short "talk track" in your head that can give enough information without feeling too personal.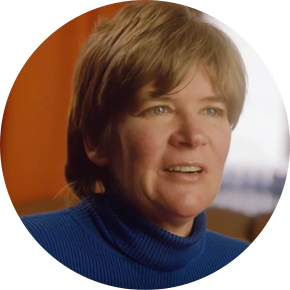 The diagnosis affects your family members too, so you need to reach out to them as well so they understand what you may be feeling and you can understand what they're feeling.
Talk to your doctor about connecting with other patients living with PAH.
Many people with PAH are also living with other health conditions. Make sure any healthcare providers you see are aware of your PAH so they can manage these health conditions appropriately.
Always consult your PAH healthcare team before undergoing any medical procedure.
Don't disconnect your pump. Other healthcare providers outside your PAH team should be made aware of the importance of continuous administration of Remodulin.
Always coordinate your care with your PAH team, including hospital visits, MRIs, and other medical needs you may have.
Create a medical wallet card and carry it with you at all times. This will help explain to your doctors and nurses about PAH and about your Remodulin treatment. It can be helpful to include emergency contact information, such as your Specialty Pharmacy, your PAH doctor, or care partner.
Wear a medical alert bracelet or necklace to alert healthcare providers in case of emergency situations.
With a little planning, traveling with a pump doesn't have to be stressful. These tips can help your travel plans go smoothly.
Store Remodulin appropriately. If you are using SC or IV Remodulin, you may have different requirements for how best to store your medication while you travel to your destination. Ask your doctor about the best way to store your medication. Always keep your medication with you in your hand luggage and never in your checked luggage.
Give yourself extra time for airport security. After you inform the Transportation Security Administration (TSA) staff about your pump, you should request that they screen you manually, because the traditional screening equipment may set off your pump's alarm. Check the status of your pump after going through security.
Ask your doctor for a prescription and a letter of medical necessity. He or she can outline your need to keep Remodulin with you at all times so you will be able to carry your pump and supplies on your flight.
Before you travel, contact your Specialty Pharmacy to make sure you have enough Remodulin and pump supplies.
I've been through the airport with Remodulin. Usually when I get to the first security point, I tell them that I'm on a medication pump. I carry a letter from my doctor stating that it's a medication that can't be shut off, and they send me on my way.
PAH Life Hacks: Traveling With Your Pump
PAH patient Wendy shares some advice for traveling with a pump.
Be sure to coordinate with your PAH healthcare team if an MRI is needed.
For SC and IV pumps

The FDA recommends removing infusion pumps for any kind of radiographic studies, including MRI procedures. Temporarily disconnecting your device for these exams may be necessary to prevent radiation exposure. Always talk to your PAH doctor before disconnecting your pump.

For implanted pumps

The FDA does not recommend receiving an MRI exam with an implanted pump, as serious adverse events may occur.

If you receive an MRI exam with your implanted pump, your doctors, nurses, and MRI technologists must follow specific procedures before, during, and after the exam.

For the procedures, bring along an implant card to identify the make and model of your pump.
Sign up to receive more tips for living with Remodulin and PAH.
Living with PAH can be frustrating, overwhelming, and even scary. But remember that help is available and taking time to care for your emotional well-being is important for both you and your family.
If you feel like you need help, reach out to your nurse or doctor and together you can find the resources and support you need. There may be resources available to you, such as counseling or other programs, that are covered by your insurance carrier.
Support groups in your community or online can help by connecting you to people who may share your experiences and have helpful advice to offer. Although these groups should not substitute for medical care from your healthcare team, they can be great sources of support from people who understand what you may be going through.
Remodulin Support Program
Learn More
Pulmonary Hypertension Association (PHA)—connects you to support groups in your area
Learn More
National Organization for Rare Disorders (NORD®)
Learn More
Seek out other patients. I highly recommend joining a local support group to meet others with PAH. They can share tips and knowledge or just be a shoulder to lean on.
Living with a pump doesn't mean that intimacy is not possible. Many other people with pumps have successfully adapted their lives to include things that are important to them.

Be open and honest about your feelings with your partner
Be mindful of your pump's location. If you are feeling self-conscious, you can try covering your pump with clothing
If you are comfortable, talk with members of your healthcare team about ways to stay connected with your loved one
What I've learned since my diagnosis is I've had to be a lot more gentle with myself and just take small steps.
IV=intravenous; MRI=magnetic resonance imaging; SC=subcutaneous.
Stories from Remodulin patients
Hear from Errin and Donna about their experiences with treatment
Learn tips from other patients on managing a pump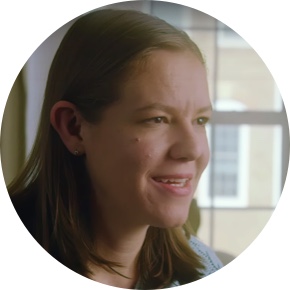 Just keep going. Just keep trying. It may end up being even better than you thought it could be.